San Jose's Choice for Roof Installation and Repair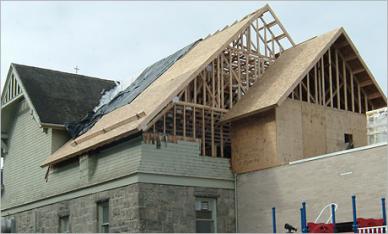 With a record of consistent quality workmanship and a level of customer satisfaction that far exceeds the industry standards, our San Jose roofing team is tough to beat. We've been leading the industry for over two decades, and we have no plans to stop now.

Talk to anyone who has done business with us before and you'll hear the same thing. We've completed thousands of projects for homeowners and property owners, and you'd be hard-pressed to find someone whose experience with us has been anything less than stellar. All of our service is backed by a five year warranty, and we personally stand behind all completed work. All of our jobs are lead by on-site managers with years and decades of experience under their belts, so you can rest assured that your roofing job will be completed on time, and done right the first time.

Our contractors are friendly, our rates are affordable, and our San Jose roofing repairs and installations are built to outlast the competition's, time and time again. We're a licensed and insured company, and our history is impeccable. Call today to learn more about our services and work ethics, or to get a bid on your project.